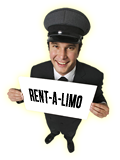 Rent a luxury American limousines, is no longer as affordable as inaccessible to you may seem at first impression.
This luxury sedans, you can cost you from 40 EUR / h. Sedan is a true luxury, the rental includes a full bar, and a professional driver.
You and your seven friends can rent a limo for various opportunity like a wedding, prom, or just hanging out with friends.
You can also hire a limo to take advantage of transportation to the airport or to visit cultural attractions.